If you're looking for an apple farm so you can make homemade apple butter, look no further!
Tony Franklin, one of our great buyer's agents, took an afternoon with his family to enjoy fall at the Apple Farm Stand and all the greater Rochester area has to offer. Also, to get supplies for his now office-famous apple butter, recipe below!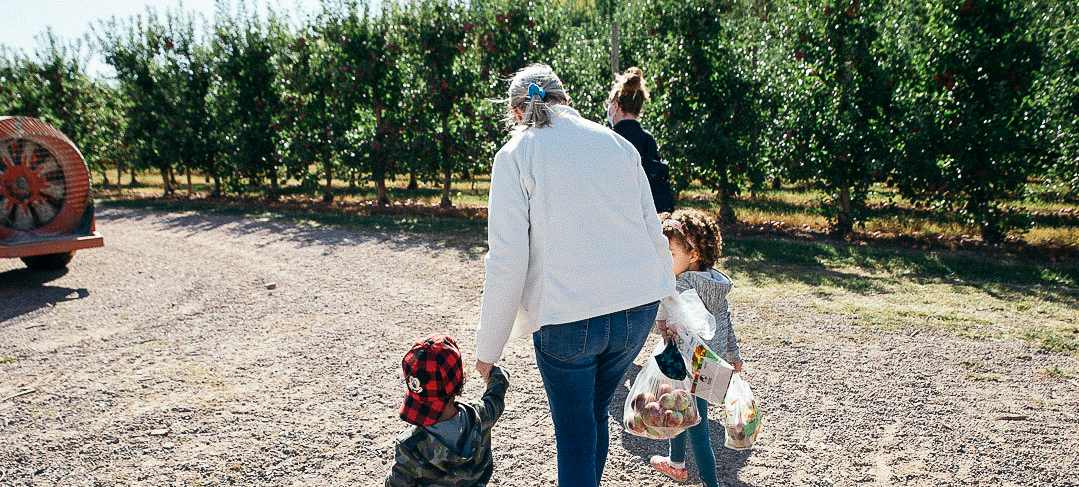 The Apple Farm Stand is a 120+ acre apple and organic fruits & vegetable farm with its orchard in North Rose, NY. Above all, customer experience and relationships are the focus of the family-owned & operated business. Of course, Tony thinks you'll love everything about the farm for your next apple picking adventure! (So you know, their season lasts until November 15th!)
The Apple Farm Stand | www.theapplefarmstand.com
5630 Norris Rd | North Rose, NY 14516
(585) 370 – 9781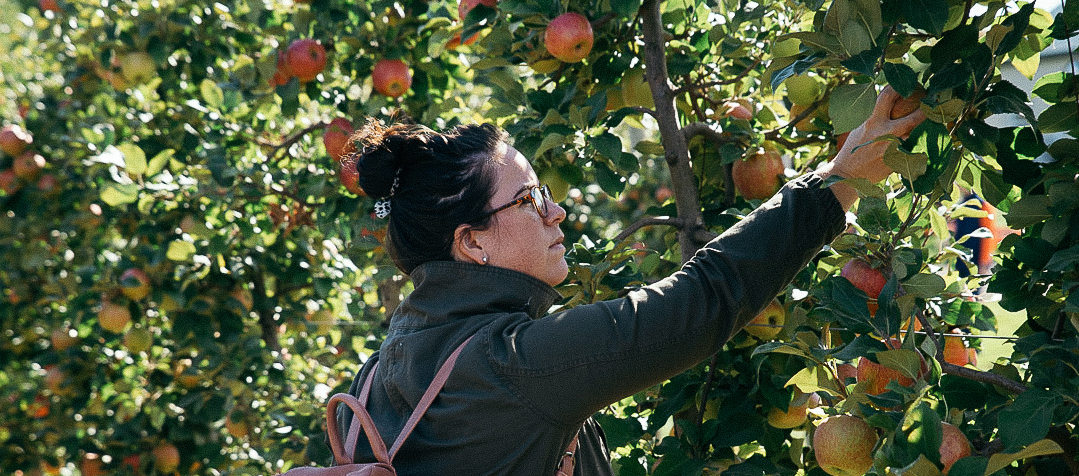 Tony's Apple Butter Recipe
Preparation:
20-30 minutes
Access to a sieve or food mill is helpful
Jars or food storage containers
Crockpot or large cooking pan
Ingredients
4-5 pounds of apples (Tony used Cartland Apples, the crisp, tart apple-cousin of Granny Smith from The Apple Farm Stand)
1 cup apple cider vinegar
2 cups of water
2 c. sugar
2 c. brown sugar
Salt
2 teaspoons cinnamon
1/2 teaspoon ground cloves
1/2 teaspoon allspice
Juice of 1 lime
Directions:
Cut the apples into quarters (don't peel or core them, but you can cut out bad spots):

Add the apples, vinegar, and water into your crockpot.

Add remaining ingredients, and cook on low for 8 hours

Then, add sugar. Subsequently, stir to dissolve sugar. Then, add a dash of salt, and the cinnamon, ground cloves, allspice, lime rind (optional) and juice. Then, taste and adjust seasonings if necessary.

Purée the apples:

Then, set aside your apple mixture to cool slightly. Next, purée your apples. Then, ladle the cooked apples and any water into a chinois sieve or food mill and using a pestle force pulp from the chinois into a large bowl below.

5 Cook the apple mixture again, stirring every 10 minutes for up to two hours

Cook the apple mixture uncovered in a large, wide, thick-bottomed pot on medium low heat, stirring often to prevent burning. Afterwards, scrape the bottom of the pot while you stir so it doesn't get crusty. Cook the mixture until it's thick and smooth, about 1 to 2 hours. (To test for consistency, put a plate into a freezer ahead of time. When you spoon a bit onto the plate, it should not appear runny.)
Enjoy! 
If you try the recipe, we'd love to know what you think!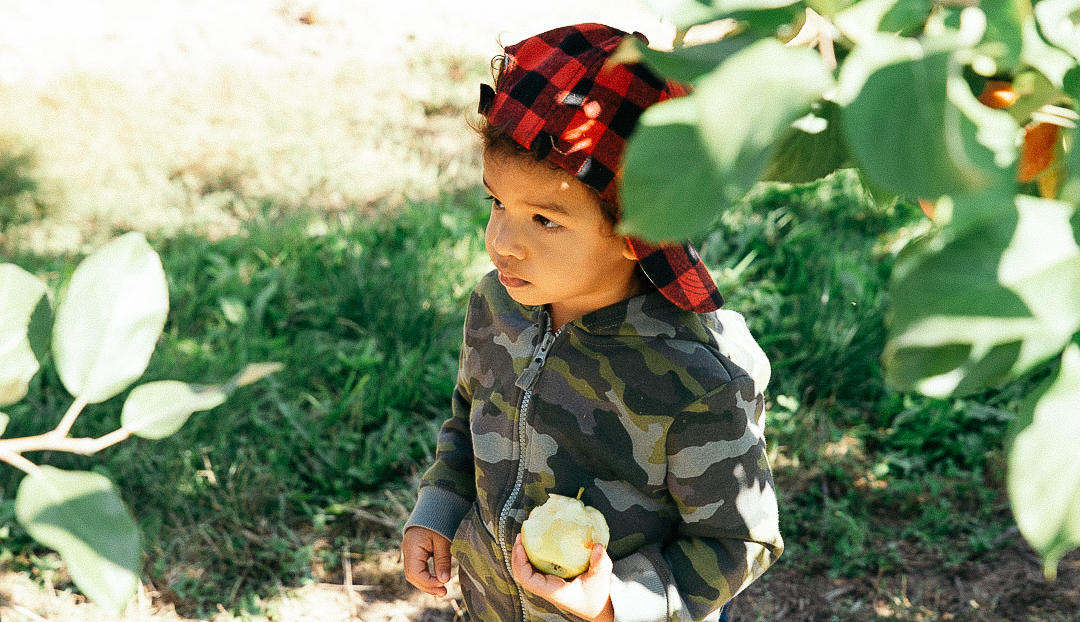 www.sharonq.wpengine.com | (585) 900 – 1111